To:

John David Lindsey, Suzette Sparks, Lindsey & Associates
Consider being a "pet inclusive" landlord to increase your profitability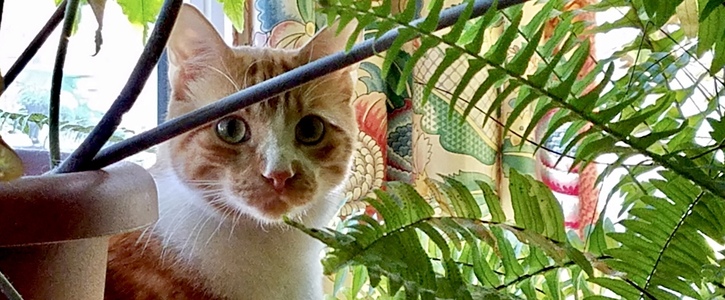 Risk aversion versus profitability?
Please consider the latest research. Only about 9 percent of landlords have NO restrictions on the type of pets tenants may own. A further look at the study's statistics shows that landlords WITH pet restrictions are only hurting themselves, because when they offer pet-inclusive rentals, their bottom-line profits increase.
A 2011 analysis of the condominium market in the "Journal of Real Estate Finance and Economics" found that pet-friendly landlords who place no restrictions on pet ownership currently enjoy an 11.6 percent rental premium over landlords who do not allow pets (after controlling for waterfront rentals, vacancies, age, number of bedrooms and other factors). In addition to increased profits, the earlier study showed a variety of reasons why landlords should not restrict dog or cat ownership. Despite the more expensive rent, tenants with pets were found to stay significantly longer in their rentals — by an average of 23 to 46 months — than tenants without pets. The vacancy rate for pet-friendly housing and the amount of money landlords had to spend on advertising was also significantly lower than "no pets allowed" rentals. Additionally, landlords spent less than half the usual amount of time marketing pet-friendly housing and received twice as many applications for a vacant unit, allowing them to pick the cream of the crop in tenants.
So why are the majority of landlords and property management companies missing out on this chance for increased profitability?
Possibly it's because of risk aversion. But such caution is unwarranted: The majority of states have strict liability statutes that make dog owners, not their landlords, liable for the behavior of their dogs.
Why is this important?
Becoming pet-inclusive: The right thing to do.
A 1998 study found that 29 percent of pet relinquishments to animal shelters were because of housing issues, primarily having to move. And the most common specific reason given for relinquishment was "landlord refused to allow pets." Tragically, this percentage has probably increased with the foreclosure crisis.
Every day, more than 950 cats and dogs are unnecessarily killed in America's shelters, simply because they don't have a home. Each one of these pets is an individual and a valued life worth saving.
That number should be zero, and it can be, if landlords and property management companies do their part to make more pet-inclusive housing available. Lead by example.
Together, we can Save Them All.
How it will be delivered
In person with media -detail plans to be developed